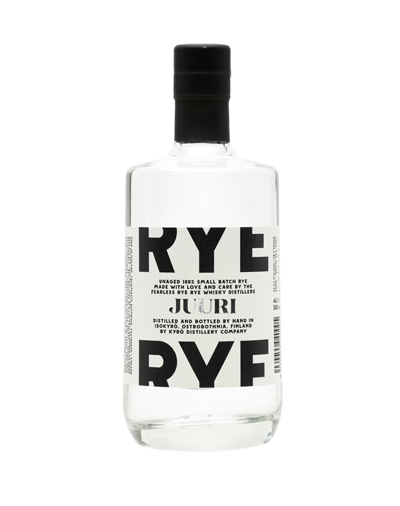 JUURI. KYRO'S DNA
JUURI means origin, it's the base of the distillery / 100% pure Finnish malted rye / The new make for the first Nordic single malt Rye Whisky

New make sweetness and light spicy rye are present on the nose, but really come to the fore in the taste. After an initial dryness, notes of liquorice root and a light touch of aniseed appear before giving way to the sensation of lightly spiced traditional Finnish rye bread.
Specs:  46.3%, 50cl, Malted Rye
VERSO. MATURED RYE SPIRIT
Verso means sprout in Finnish / 100% malted rye aged / New white American oak casks / 4 months of aging / Matured without taking away the edge and the rye's spicy character.

Honey dwelling warmth of oak with liquorice and anis in nose. Spicy sweetness with anis and a bit of cinnamon honey dancing around hearty rye.
Specs:  46.5%, 50cl, Malted Rye