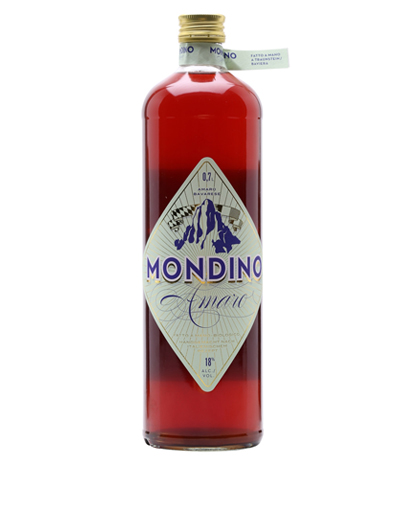 A family run distillery, dating back to the 1850's.
Some 5 years ago, the 'Grandson-Generation' changed production to 100% organic and have since then re-introduced the Bitter liquors 'Mondino' and 'Amanero'. Both are being made fully by hand in our production at Lake Chiemsee in the Bavarian Alps.
Mondino is a very versatile low alcohol (18%) aperitif made of Bitter Oranges, Gentian root and Rhubarb / Its taste is somewhere between Campari and Aperol, but due to its crafted production it is a lot more fruity and complex while using less sugar / Highly Mixable: It works perfectly in a Negroni, with Whiskey, as a Spritz or as a refreshing longdrink with tonic or basically any kind of lemonade.